WELCOME TO D.W. WHITAKER
For over 25 years, we've been proud to offer the highest quality meats at The West Side Market.

We hope to build a relationship with you that extends beyond today, one in which you can count on us to be the very best.

---
HOLIDAY SCHEDULE

Sunday, Dec. 18...10 am - 4 pm
Monday, Dec. 19...7 am - 4 pm
Wednesday, Dec. 21...7 am - 4 pm
Friday, Dec. 23...7 am - 6 pm
Saturday, Dec. 24...7 am - 3 pm
Sunday, Dec. 25...CLOSED
Monday, Dec. 26...CLOSED
Wednesday, Dec. 28...7 am - 4 pm
Friday, Dec. 30...7 am - 6 pm
Saturday, Dec. 31...7 am - 4 pm
Sunday, Jan. 1...CLOSED
Monday, Jan. 2...CLOSED
Normal Days and Hours resume on Wed, Jan. 4
---
HOLIDAY SPECIALTIES
These are some of our most popular items. We strongly recommend that you order ahead by calling us at 216-241-5764.

HOLIDAY HAMS

Dearborn Torch Glazed Spiral Sliced Hams, Ready To Eat, our best ham, consistently beats all competition in taste tests, half or whole, sizes 8 lbs to 16 lbs
Daisyfield Semi-Boneless Hams, heat and serve, sizes 6 lbs to 15 lbs
Daisyfield Boneless Hams, heat and serve or cold, sizes up to 9 lbs
Lipari Boneless Maple and Brown Sugar Hams, heat and serve or cold, sizes up to 9 lbs

POULTRY

Fresh Shadybrook Turkeys, sizes 12 lbs and up
Fresh Shady brook Turkey Breasts, sizes 6 lbs and up
Cornish Hens, Bell & Evans
Capons, size 9 lbs and up
Geese, frozen, ADVANCE ORDERS ONLY
Fresh Ducks, size 5 lbs
Frozen Duck Legs and Breasts

PORK HOMEMADE SAUSAGES

Fresh Garlic Kielbasa
Fresh Christmas Recipe Garlic Kielbasa
Fresh Italian Sausage, Mild Sweet or Hot
Fresh Chorizo
G.L.B.C. Christmas Ale Beer Brats
Daisyfield Breakfast Sausages

FRESH PORK

Pork Loin, Boneless or Bone-In
Pork Tenderloin
Pork Rolled Roasts
Pork Boston Butts
Pork Crown Roasts
Pork Bacon Wrapped Tenderloins
DON'T SEE WHAT YOU'RE LOOKING FOR? CALL US AT 216-241-5764

---
NOW OPEN SUNDAYS
Offering full service and a complete lineup of our products every Sunday from 10 am - 4 pm.
---
---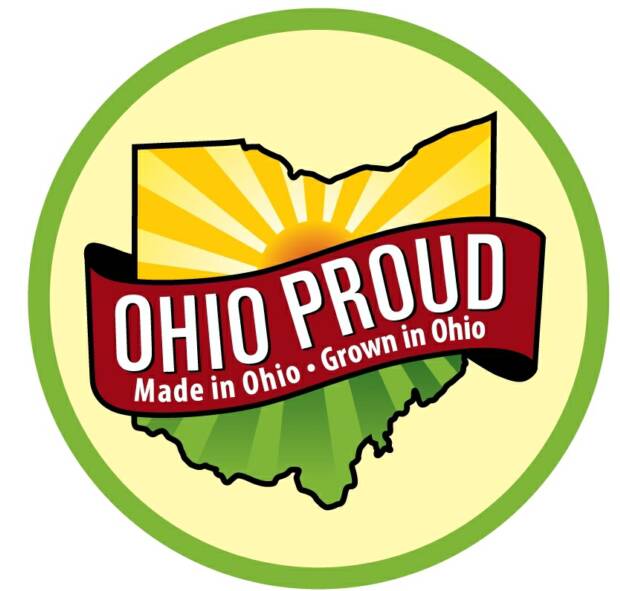 SHOP LOCAL
Many of the best food items available anywhere are produced here in our area. We proudly carry poultry items from Wayne County, fresh pork from Ashland County and Sandusky, bacon from Sandusky, and many other deli items from Ohio and Michigan.

HEFFELFINGER PORK -- JEROMESVILLE OHIO
DAISYFIELD PORK -- SANDUSKY OHIO
GERBER POULTRY -- KIDRON OHIO
---
---
FOLLOW US ON TWITTER @DWMeats



---
SOME FACTS ABOUT OUR CHICKEN
Fed an all vegetable diet, no animal byproducts

Receive fresh bottled water, never well-water

No chemical additives

No preservatives

Free to roam and practice natural habitation

Raised and cared for by family farmers

Inspected to ensure quality

Delivered to us fresh throughout the week

Handled and monitored by our dedicated staff

WE FEED YOU WHAT WE FEED OUR OWN FAMILIES
---
ORDER YOUR PARTY TRAYS HERE
Five Meats
Roast Beef, Corned Beef, Ham, Turkey & Salami

Two Cheeses
American & Swiss

Bread
Italian & Rye

With Macaroni or Potato Salad

Add-Ons and Subs. available, call us at 216-241-5764
party trays made fresh to order---2 days advance notice, please
---
A great way to let us know how we're doing and to share your favorite dishes. Check in for special offers and fresh ideas.


---
SAVE MONEY AT D.W. WHITAKER
discounted prices offered on many items when purchased in larger quantities

We'll be glad to wrap your packages in portions that make sense for your household
We'll be glad to offer advice for planning your meals, including possible substitutes that could save you money
---
WE LOVE BACON


We are the Bacon capital of Cleveland, featuring a wide variety of freshly sliced bacon in different flavors and sizes.You don't know bacon until you've tried ours, with our buying power savings passed on to you.


---
Last updates completed on , 2016