WELCOME TO D.W. WHITAKER
We hope to build a relationship with you that extends beyond today, one in which you can count on us to be the very best.

---
THANKSGIVING TURKEYS
For the 25th year, we are proud to bring you the very best: Fresh Jaindl Grand Champion Turkeys.



Four generations of The Jaindl Family have operated their farm striving to produce the highest quality turkeys on the market.

Jaindl Grand Champion turkeys are the only "Lite" whole-bodied turkeys as confirmed by the U.S.D.A. They are naturally bred to have 55% less fat and 25% less calories and are also lower in sodium than the competition, as determined by an independent lab.

As a result of generations of hands-on, selective breeding, Jaindl Grand Champion turkeys serve up to 54% more white meat than other brands.

Jaindl has been chosen for nearly 50 years by The National Turkey Federation to provide the turkeys that grace the holiday table at The White House.

Jaindl Fresh Turkeys will be available for pickup at D.W. Whitaker on the following days.

Saturday, November 18, 2017

Sunday, November 19, 2017
Monday, November 20, 2017
Wednesday, November 22, 2017
Sizes range from 8 to 28 pounds and are ordered in 2 pound increments.

NOW TAKING ORDERS. PLEASE CALL AHEAD 216-241-5764

Cooking Instructions

Jaindl Grand Champion Turkeys don't take as long to roast because they don't have as much fat as other turkeys.
To ensure your Jaindl Turkey comes out of the oven juicy and tender, remember to roast your bird at 325 degrees for approximately 15 minutes per pound.
Jaindl Turkeys roast in their own natural juices so there is no need to baste them. In fact, each time the oven door is opened, up to 15 minutes of valuable roasting time is lost.
More detailed roasting instructions are located on the back of the turkey package.
Carving Tips

After removing the turkey from the oven, allow it to set for at least 20-30 minutes before carving. This will make the meat a lot easier to slice.
Allowing the turkey to set also allows the juices to be absorbed evenly, resulting in a tender, more tasty turkey.

---
NOW OPEN SUNDAYS
Offering full service and a complete lineup of our products every Sunday from 10 am - 4 pm.
---
---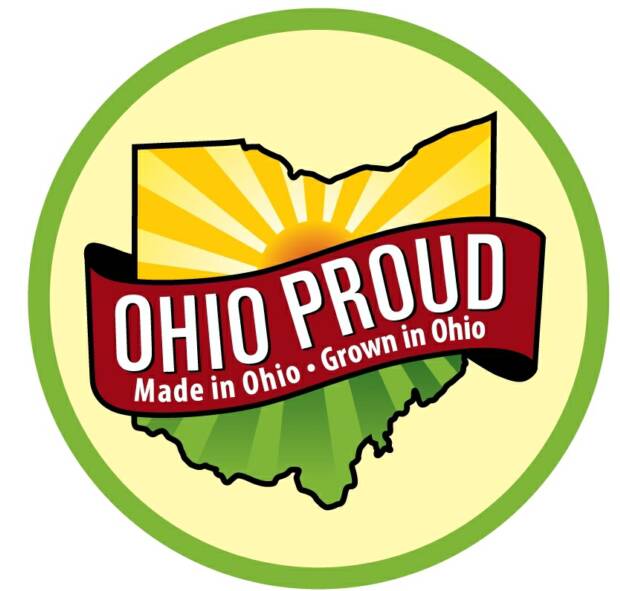 SHOP LOCAL
Many of the best food items available anywhere are produced here in our area. We proudly carry poultry items from Wayne County, fresh pork from Ashland County and Sandusky, bacon from Sandusky, and many other deli items from Ohio and Michigan.

HEFFELFINGER PORK -- JEROMESVILLE OHIO
DAISYFIELD PORK -- SANDUSKY OHIO
GERBER POULTRY -- KIDRON OHIO
---
---
FOLLOW US ON TWITTER @DWMeats



---
SOME FACTS ABOUT OUR CHICKEN
Fed an all vegetable diet, no animal byproducts

Receive fresh bottled water, never well-water

No chemical additives

No preservatives

Free to roam and practice natural habitation

Raised and cared for by family farmers

Inspected to ensure quality

Delivered to us fresh throughout the week

Handled and monitored by our dedicated staff

WE FEED YOU WHAT WE FEED OUR OWN FAMILIES
---
ORDER YOUR PARTY TRAYS HERE
Five Meats
Roast Beef, Corned Beef, Ham, Turkey & Salami

Two Cheeses
American & Swiss

Bread
Italian & Rye

With Macaroni or Potato Salad

Add-Ons and Subs. available, call us at 216-241-5764
party trays made fresh to order---2 days advance notice, please
---
A great way to let us know how we're doing and to share your favorite dishes. Check in for special offers and fresh ideas.


---
SAVE MONEY AT D.W. WHITAKER
discounted prices offered on many items when purchased in larger quantities

We'll be glad to wrap your packages in portions that make sense for your household
We'll be glad to offer advice for planning your meals, including possible substitutes that could save you money
---
WE LOVE BACON


We are the Bacon capital of Cleveland, featuring a wide variety of freshly sliced bacon in different flavors and sizes.You don't know bacon until you've tried ours, with our buying power savings passed on to you.


---
Last updates completed on March 13, 2017